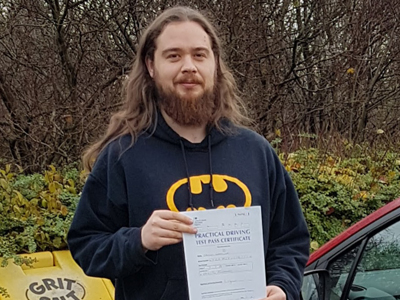 Sam Warriner
Murray Yeadon is a great teacher
Murray Yeadon is a great teacher. His patience and dedication to get an individual to get them ready for their test is his strongest aspect. I felt no negative pressure when learning new things and he would always walk me through on how to improve upon anything that needed doing. Not only is he a great teacher but he also creates a positive learning environment. He is easy to have a conversation with and makes the lessons enjoyable and so etching to look forward to. I highly recommend Murray to anyone looking for a great instructor who will definitely get them passed.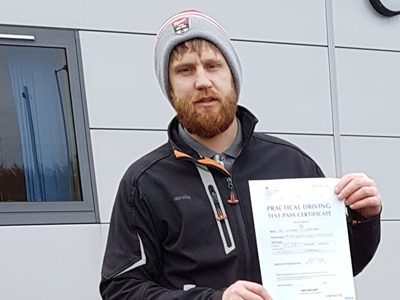 Nathan Appleton
Murray was an excellent instructor
Murray was a excellent instructor who instantly made me feel at ease getting into the car and got me test ready in just over a week and on the back of the helped he find a second test because my first one got cancelled 2days before. My overall experience with Murray was amazing and I can't help but thank him for what he helped me achieve.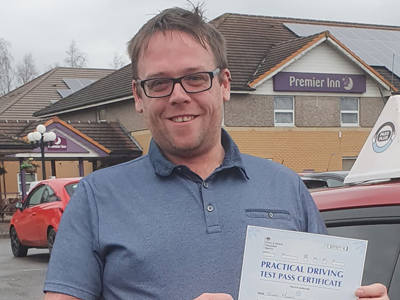 Stuart Mullen
Thank you Murray Yeadon
Massive thank you to Murray for teaching me to drive. Showing patience and explaining manouveres in a way that is understandable and easy to learn. Huge thank you for helping me pass first time!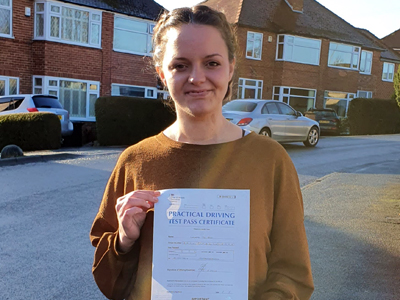 Lauren Bray
Passed first time Thanks Murray
Murray is a excellent driving instructor he explains everything easily and is very patient a great help with my theory and dyslexia. The preparation Murray did with me for the test was extremely thorough and I passed first time. Thanks Murray Great experience took me through step by step and made everything very relaxing and fun. If you are looking for an instructor to help you enjoy the experience and learn properly then I would fully recommend Murray
Daniel Goodwin
Pass first time
Can't recommend Murray highly enough. I've been putting off going for my test for years. But thanks to Murray's calm and encouraging approach I was able to finally go for it and pass first time. Excellent instructor.