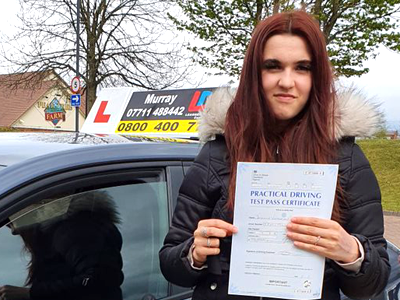 Jasmine Armitage-Foster
First time pass
My instructor was very supportive and made me feel very comfortable. He is an excellent teacher and I will be recommending him to all my friends. The workbook was very helpful with my theory learning and my driving. Murray helped me with anything I asked and didn't make me feel I was incapable of anything. Thank you so much for being an excellent instructor and for your patience,understanding and caring manner. I couldn't have done it without you All the best Jasmine.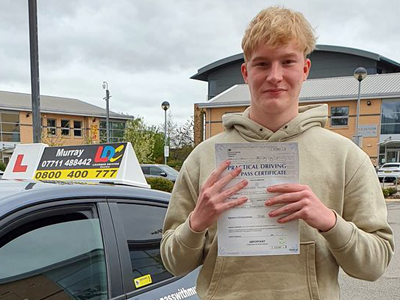 Alex Free
First time pass with just three driving faults
Very helpful and also calm if anything went wrong in my lessons. Always gave help if I needed it and also let me drive myself with however much help I asked for. Thanks for all your help and lessons,you have been a brilliant teacher.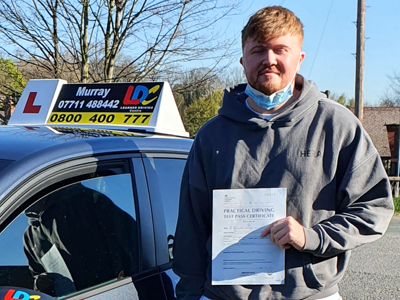 Kris Fawcett
Pass first time
A very smooth process I never felt pressured into anything I felt uncomfortable with. Communication was spot on and always had my comfort and best interests as a priority.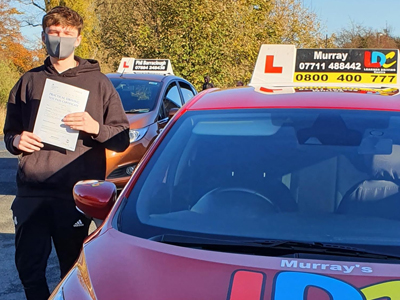 Samuel Jarvis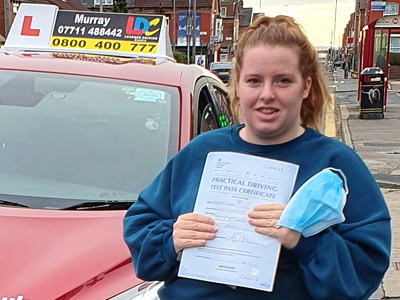 Karmen Egan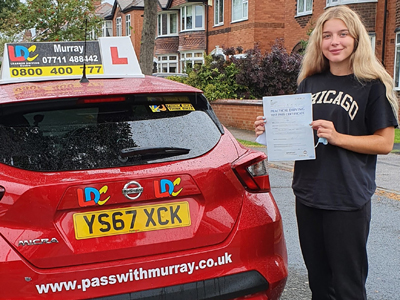 Molly Heaps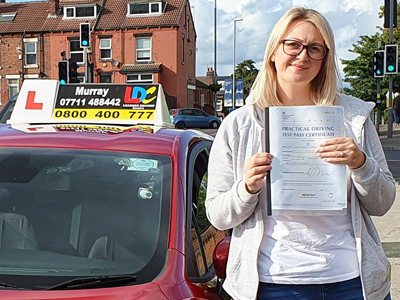 Sarah Swallow
1st Time Pass
Murray is 100% patience and friendly. I was a nervous wreck the majority of my lessons and probably somewhat annoying to teach, but Murray kept me motivated to keep going. Each lesson we would review my strengths and weaknesses and what we can do to perfect these areas for my next lesson. I found the LDC workbook incredibly helpful along with Murray's knowledge and style of teaching. If I didn't understand something he would always draw examples which really helped. I passed 1st time and it is all down to Murray being patient and his encouragement that I can do this. Thank you so much you've made my life so much easier now I can drive and I don't need to nag my husband to take me shopping anymore!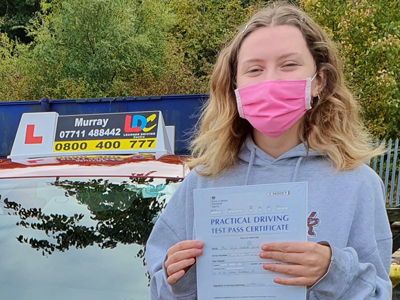 Skyla West
I really felt that LDC method is a very efficient and pro-active approach to learning to drive and as a result I felt very confident with my knowledge and skills once I passed. I also felt that you were very patient and understanding in lessons which made me all the more enthusiastic to pursue driving.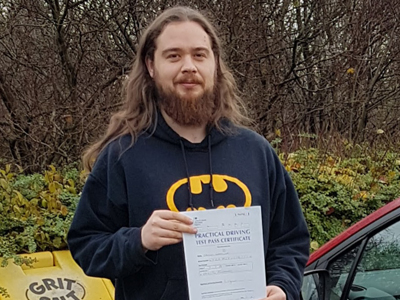 Sam Warriner
Murray Yeadon is a great teacher
Murray Yeadon is a great teacher. His patience and dedication to get an individual to get them ready for their test is his strongest aspect. I felt no negative pressure when learning new things and he would always walk me through on how to improve upon anything that needed doing. Not only is he a great teacher but he also creates a positive learning environment. He is easy to have a conversation with and makes the lessons enjoyable and so etching to look forward to. I highly recommend Murray to anyone looking for a great instructor who will definitely get them passed.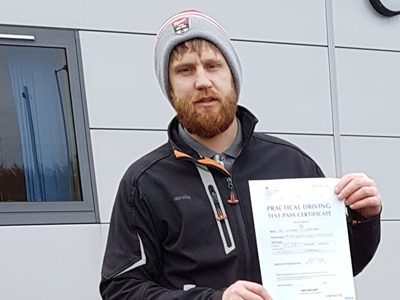 Nathan Appleton
Murray was an excellent instructor
Murray was a excellent instructor who instantly made me feel at ease getting into the car and got me test ready in just over a week and on the back of the helped he find a second test because my first one got cancelled 2days before. My overall experience with Murray was amazing and I can't help but thank him for what he helped me achieve.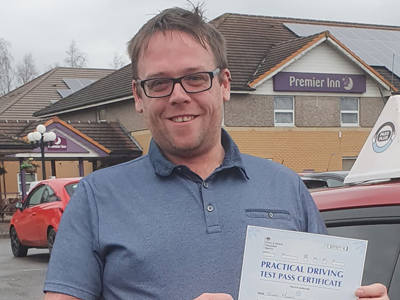 Stuart Mullen
Thank you Murray Yeadon
Massive thank you to Murray for teaching me to drive. Showing patience and explaining manouveres in a way that is understandable and easy to learn. Huge thank you for helping me pass first time!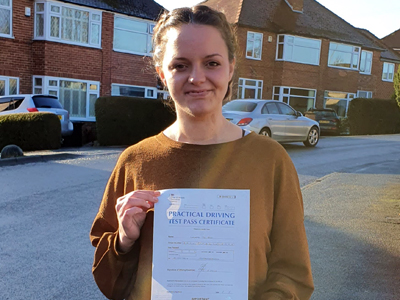 Lauren Bray
Passed first time Thanks Murray
Murray is a excellent driving instructor he explains everything easily and is very patient a great help with my theory and dyslexia. The preparation Murray did with me for the test was extremely thorough and I passed first time. Thanks Murray Great experience took me through step by step and made everything very relaxing and fun. If you are looking for an instructor to help you enjoy the experience and learn properly then I would fully recommend Murray
Daniel Goodwin
Pass first time
Can't recommend Murray highly enough. I've been putting off going for my test for years. But thanks to Murray's calm and encouraging approach I was able to finally go for it and pass first time. Excellent instructor.